Affiliate Secure Area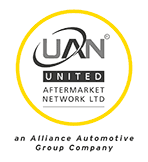 Cookies
This site uses cookies, which are small text files saved by your browser, to provide visitors with the best browsing experience and to enable us and our partners to better understand our visitors. Cookies are little pieces of information that help us, and chosen third parties, remember pieces of information across different pages on this site and between your visits.
What are cookies for?
Cookies do allow us to remember you and information about your visit when you browse the site, and allow you to access the member-only pages.
Cookies set by this site do not contain personally indentifiable information.
Cookies are created by specific websites and can not be viewed by other websites.
Cookies do not allow us to access your computer or view your data.
Your control over cookies
Your browser gives you tools to control which cookies are set and by whom, along with the power to delete any cookies at any time.
If you disable cookies sent from this site you will not be able to log in to your account here to access the secure area.
You can learn more about cookies and your browser's cookie options at allaboutcookies.org.
Third-party Cookies
Although it is the case that cookies can only be set by a domain that you visit eg. www.unitedaftermarket.net, there may be content from other domains and these providers can also set cookies. Embedded videos, 'share' buttons, Twitter or Facebook comment or content boxes are examples of when you may be served content by other providers on this site.
Third party privacy policies
If you would like to learn more about how our partners use cookies and information they collect through this site, you can find their specific privacy policies below.
Analytics
United Aftermarket Network use tools such as Google Analytics and Verve Insight to analyse traffic to this website. Google Analytics use tracking codes and long-life cookies from our domain to log visits to the site. These cookies do not identify specific visitors personally and can not be viewed by other sites but the data is reported back to Google, they provide an opt-out solution here.